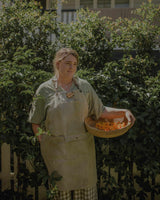 Welcome to Rosebed and Finch
Everything we make is local, gluten free, refined sugar free, dairy free and vegan ... showcasing homegrown seasonal flavours.
- Community garden in Eudlo.
- Meals and catering delivered across the Sunshine Coast region.
- Bake at home range - Posted Australia wide.
Ebook Coming soon......